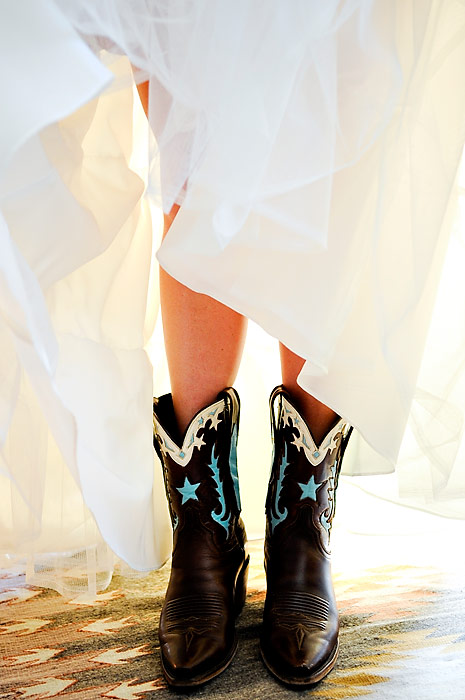 pictures were shot by Julie Harris Photography...her blog is fantastic.
I love this bride's rad shoe wear selection - SO funky for an outdoor, out West, wedding. One more noteworthy thought...her dress was elaborate,
very
elaborate...not something that I tend to associate with outdoor mountain settings...just proves to me that a bride can wear whatevertheF she wants.