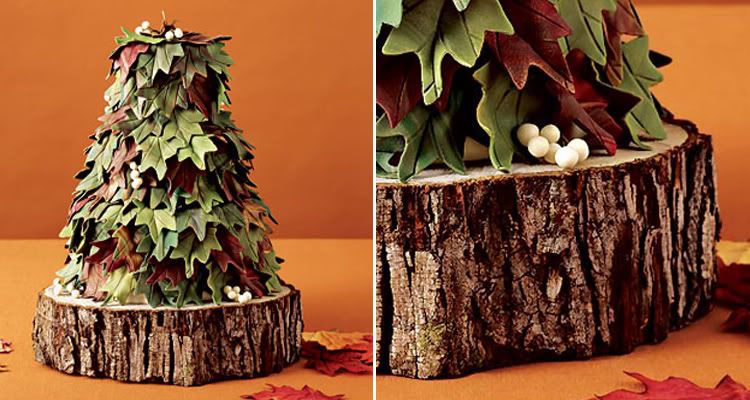 Cake by
Cheryl Kleinman

(
via here)
This cake is obviously cool - but I'm posting it because of that FANTASTIC cake stand. Wowza.

via Ritzy Bee
This is a highly blogged about cake, I love it too. We see this rad type of cake stand again (I'm into it. Really. Into. It.)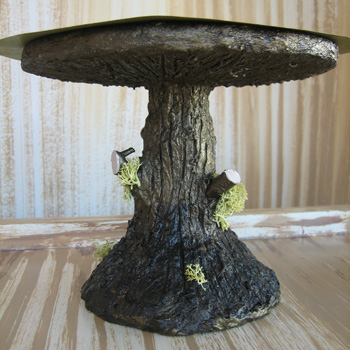 Lynn Rutter
Martha
(see her
DIY
instructions )
Of course Martha can make this wooden cake stand - duh! But a quick trip to the lumberyard and you can too (apparently) .


Julie + Todd
(get the full deal on these nature inspired stands
here
)
Darling Dexter
I love the simple and clean presentation here. White cake stands make it all so uniform and pretty!

via
re-found objects
Glass would be a beautiful and classic way to present cake. I even have a vintage glass cake platter in my cupboard! (and since I don't have much...these things must be
everywhere
). It could be easy to collect enough cake stands from friends and family. Wahoo borrow stuff! (oh yea, that is assuming you want a desert table or actually need the reason to use a few cake stands - I'm still pretty interested in several small 1 tiered cakes/pies. Dunno yet.)
Though I must confess, the colored glass cake stands that I've been seeing are really catching my eye. They are all kinds of beautiful.
My Suzy Homemaker
I really think that an eclectic mix of styles, shapes and colors would look amazing. ( this blogger admitted that this is only HALF of her collection!)


I'm hungry now. Need a treat. Corner bakery here I come.