At my farmer's market, "the succulent guy" sells individual plants for $2/piece. photo from here
I think this idea is totally cool - and clearly totally green. It's a tried and true wedding gift for guests - and it rocks. Give potted plants! Tree seedlings! Succulents! Flowers! Herbs! Seeds!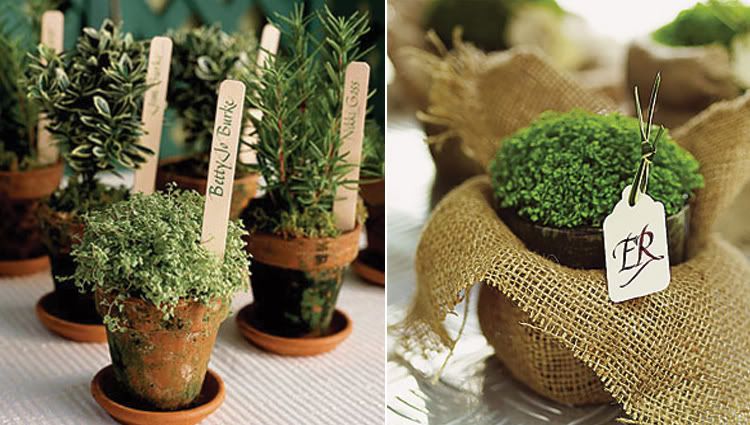 photo via here
This is truly the gift that keeps on giving. (well, as long as your friends and family have somewhat of a green thumb!) I love the picture above with the different types of herbs in the weathered pots...soooooooooooooooo pretty.

tree seedlings wrapped in burlap can be purchased as low as $2.99/piece