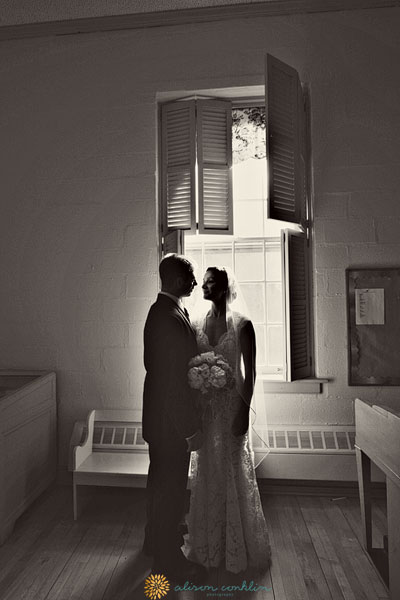 This pretty wedding was sent my way from Sarah...and thank goodness it was! There are a few things incorporated into this celebration that I have been talking about for ours...and I'm pleased to see it all working in such glorious harmony. All photos by
Alison Conklin Photography.
*personal note: I moved to Rhode Island Thanksgiving weekend... I always love it here. I started my last east coast hospital rotation a week ago - and whoa...intense! On a brighter note, it really feels like Christmas here...New England is charming everywhere I look. And the love shown to me by my new family makes me all warm and cozy inside. They are a blessing.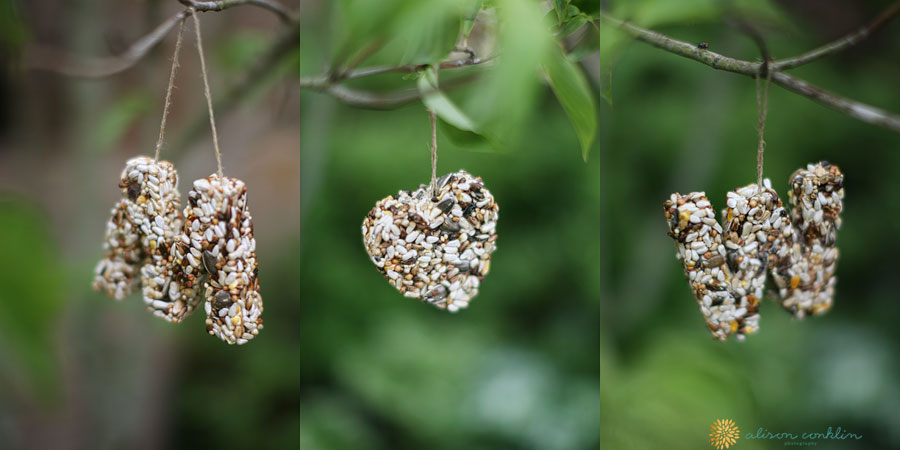 I just adore these beautiful birdseed outdoor ornaments. We will definitely be using these on our day! Ours are found at an etsy shop called
Nature Favors
(crazy affordable and such a selection of lovely shapes!)

Couple things I'd like to hit on. One...that the wooden table is exposed...our venue has great wooden tables, and I'd hate to cover ALL of that glorious wood with table cloths. I like how they used burlap runners (our tables are round...any suggestions on how to accomplish a similar look??). Also, jars with candles. Love. And blooms in a cohesive color scheme throughout - double love.

The mix and match wooden chairs is a subtle, yet chic choice. Also noteworthy is that there don't have to be flowers draping every square inch of the table for it to look lovely and decorated. I need not go overboard on blooms because a few go a long way.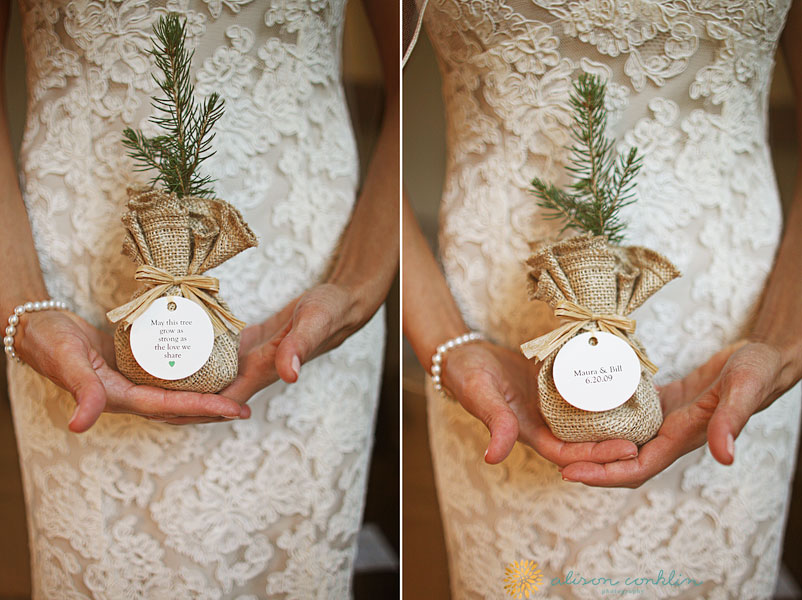 Tree gifts. Oh how I flipping love tree saplings as favors. We aren't doing this...but it's still so awesome.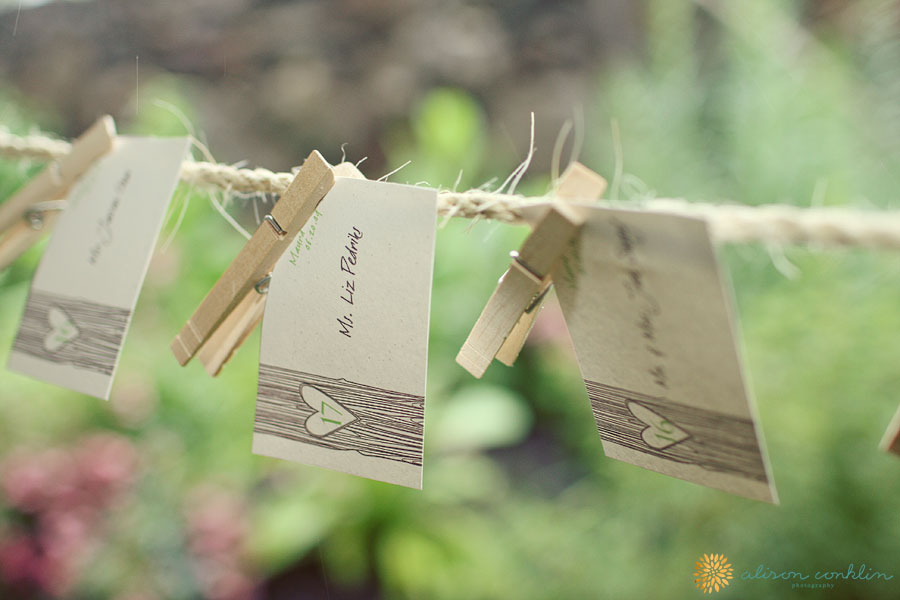 As of late I've been trying to come up with a cute "find your table" idea. I still have no idea what we will do...but found this to be rather noteworthy. I love the trees drawn on them. Cute.
All in all - very beautiful wedding. The details were lovely - not in your face - and they all seem magical and manageable at the same time. I like that.