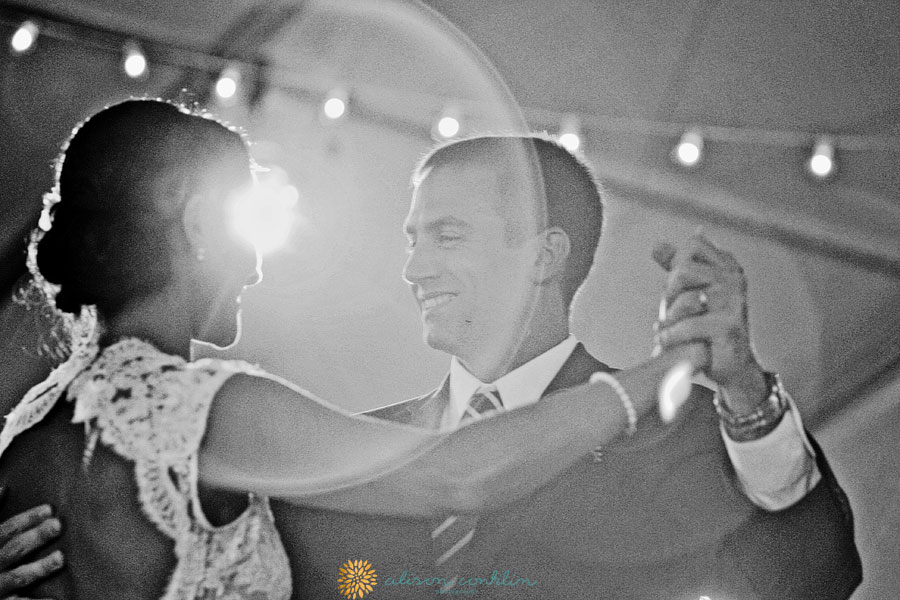 All photos via Alison Conklin
Having choreographed dances are more than all the rage these days. They are practically required for a first dance! The majority of weddings I attend, the bride and groom twirl with style and grace on the dance floor as we all gaze out with smiles and applause. I like this idea and think it's fun! Though, I think it's monstrously intimidating.

One thing that My Guy and I have always wanted to do was take dance lessons. Swear. Not necessarily solely for the purpose of our "first" public husband/wife dance, but because we actually want to know how to dance, as opposed to just standing with my arms gripping his neck and swaying back and forth.

But. Time is not on our side for this endeavor for our wedding. As I won't even be living in the same TOWN as my sweetie until the month before the wedding, taking months of dance lessons is clearly not in the picture. And, from what I've heard, it's quite a costly venture as well! We recently had some friends price dance lessons in Phoenix and they were upwards of $700!

What are you doing? Tango? Twist? Waltz? Booty-licious moves out of MTV? Good old fashion jr. high sway? I'm curious. I wonder what we will end up doing. Probably the jr. high sway. I'm cool with that.

Someday we'll learn all the fancy steps. We have a lifetime to learn.