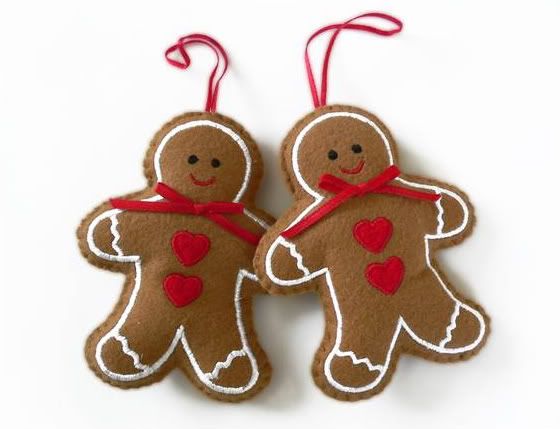 cute lil gingerbread men found at
The Perfect Palette
Well. It snowed like a motha last night. Our engagement party was regrettably canceled because the roads were potentially lethal and all. That was a bummer.
However. Tommy's flight got in with no problems (way before the snow started to fall)! I love him. And instead of
our
future marriage, we celebrated the 29th wedding anniversary of my future inlaws. I adore them.
The house was full of bodies, festive music, laughter, wine, and deliciousness. The tree was lit up displaying 29 years of memories. We are blessed. Beyond blessed.